Chez MeroMero, on conçoit des sacs et accessoires modulables et techniques au look urbain pour vous accompagner durablement dans toutes vos aventures, avec ou sans enfant(s). Notre concept est directement inspiré de notre vie quotidienne, entre activités outdoor, sports de glisse et vie de famille. Tous nos produits sont éco-conçus (à Annecy) et fabriqués de façon responsable au Vietnam (mais aussi en Europe pour certains anciens et futurs produits) pour durer des années et s'adapter au rythme de la vie.

We have made it our mission to design smart, stylish, and sustainable products for adventurers off all ages. We want to inspire new parents to stay active in their daily lives, both with and without their kid(s). Becoming parents and entrepreneurs gives us this chance to share adventures with others and to pass down those values we hold dear. Creating solutions for ethical and responsible consumption, we take action for our future, both for and with future generations.

We could have identified several of others, but we decided to focus on three core values: Smart, Stylish, and Sustainable. In the end, these represent the three pillars of our brand, the three "boxes" we check for everything we do.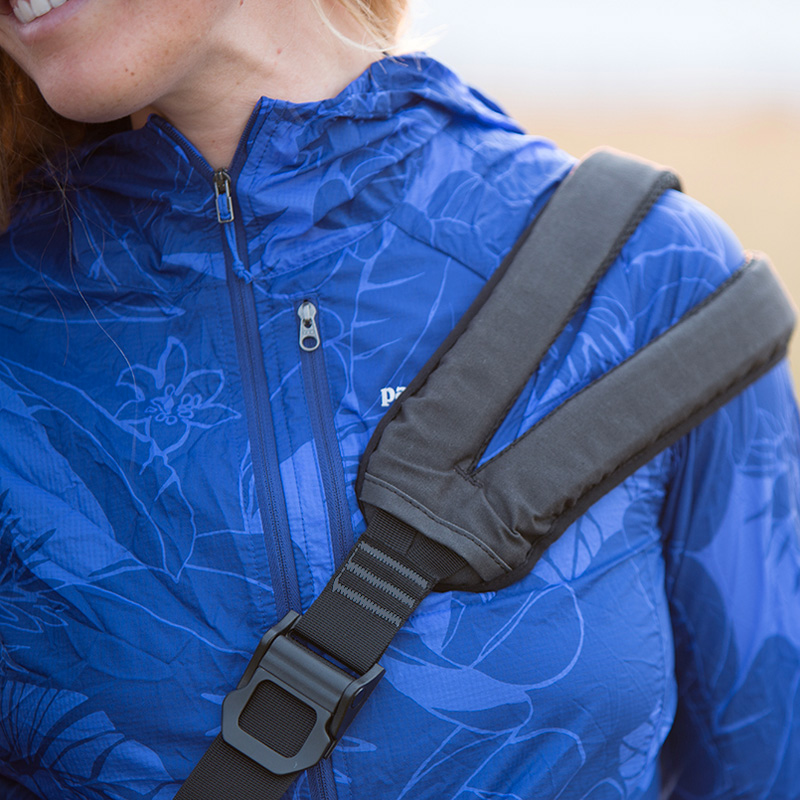 SMART
When we develop a product, we make sure that it provides real added value to parents, adventurers, city dwellers, trend setters, environmentalists, stay-at-home dads, athletic moms, photographers, and all those looking forproducts that adapt to wherever their active lives take them. To do this, we take into account every use , how uses evolve, comfort , which varies, recycling, the social and environmental impact, and try to innovate, using your feedback, with each generation of products. The road is long and winding, but this quest to innovate pushes us to market only useful and sustainable solutions.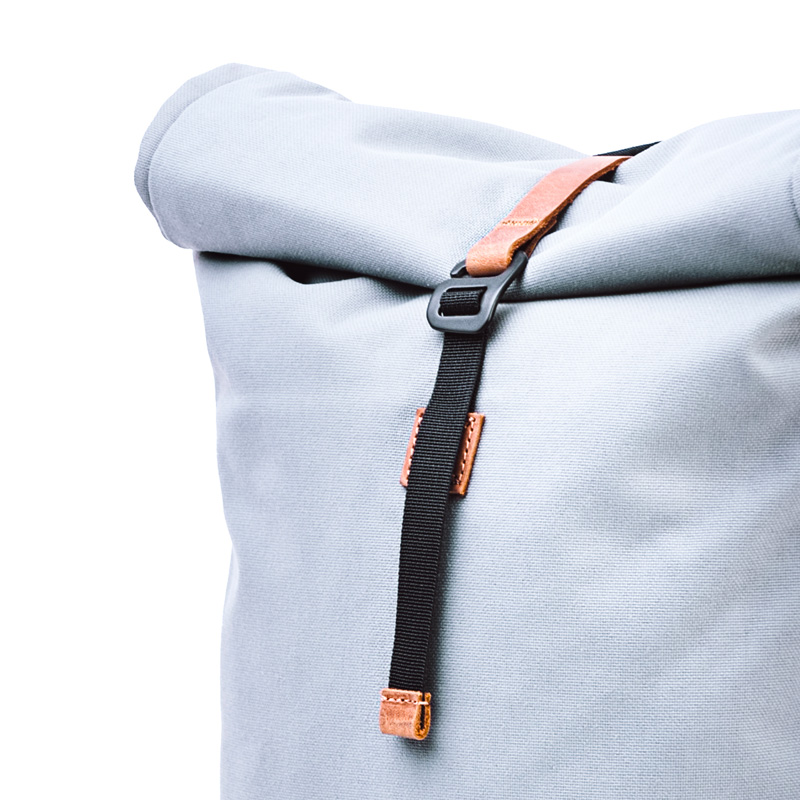 UNIQUE DESIGN
Design, in the broad sense of the term, is an integral part of our concept. Create, innovate, improve, simplify… while keeping in mind contours, materials, ergonomics… and individual tastes. We truly believe that " less is more ," and that we need to strike a balance between function and form, technical features and look, practicality and simplicity. We told you that "Mero" means "simple" in Spanish and Italian, right? Both trendy and timeless, unisex and "hybrid", our products are created and designed in such a way as to break with convention to bring together the separate yet such closely related markets as outdoor sports, cycling, fashion, and even childcare … MeroMero offers this unique, quirky, " minimalist adventurer " touch that can works so well around town and off the beaten track, and both with or without kids.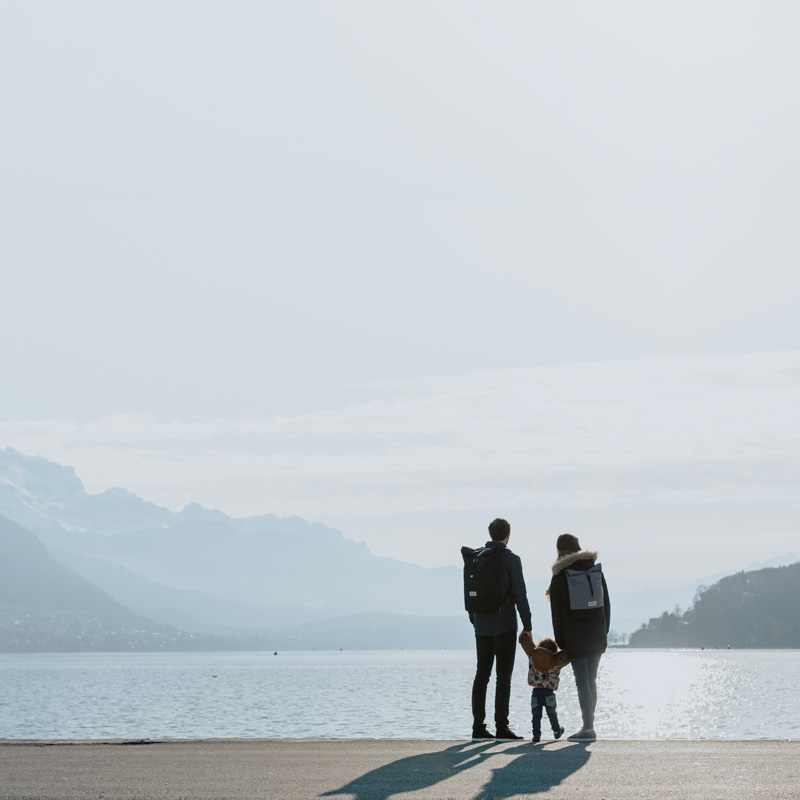 SUSTAINABLE
Sustainability and theincredibly varied functionality of our products are top priorities. A bag is only truly "environmentally-friendly" if it is used for as long as possible. However, as a manufacturer, it is also our responsibility to bring useful products to the market that will consume as few resources as possible throughout their life cycle. We do this through eco-design, sustainable and certified materials, ethical and responsible manufacturing (even in Vietnam!), lower-impact shipping and logistics, dealers who share our values, consistent marketing, maintenance and care as well as repairs and recycling when the product reaches the very end of its life cycle. In today's world, while it may seem logical to take all of the above into consideration, it takes a great deal of effort, especially when you are a small brand with limited resources. But we are hanging in there even at our level. The more we see things change, the more we find the overall situation encouraging.

Over 30 years ago, the American environmentalist David Brower said that "there was no business to be done on a dead planet". However, the "business world" still does not seem to have understood this notion which seems so obvious…

From our point of view, protecting the environment should be an integral part of the daily lives of the world's citizens and businesses. Far from being utopian, we are convinced that any action, however small, is beneficial for our planet. This is why, in addition to creating sustainable products, we also wanted to join with the collective activist efforts of the non-profit 1% For The Planet , created more than 20 years ago by Yvon Chouinard, the founder of Patagonia.

The idea is simple, every year we donate 1% of our revenues to certified NGOs that work to protect the environment and raise awareness among future generations. Since it 1% For The Planet started in 2001, it has raised and donated more than 200 million euros to environmental causes all over the world.

Helping non-profits and NGOs to act should not be the only vector for change, but part of a whole. If you would like to learn more about our commitment to 1% For The Planet, click here.

It's hard to be brief when it comes to telling MeroMero's story. But to summarize, you wouldn't be reading these lines if Hélène, the founder, had had an elevator in her apartment building. Because it is while going up its four floors several times a day that she had the idea of ​​a "carrying baby changing bag" to manage her baby and the shopping bags. It was 2014 and she had just taken a Bachelor in Technical Textiles after several years at Patagonia. Initially a simple university project, the "Clem & Léon" bag becomes a real concept of "ingenious products for active parents". It took more than two years of R&D, prototyping, testing, standards compliance, market research, meeings, fundraising, trademark filings, tears, and the desire to create MeroMero in the fall of 2016 and launch the brand's first generation of products "100% made in Europe" Since then, there has been a second "surprise" baby, galleys, meetings, "pivots" as they say among startups, but always the desire to believe in it, to create value and to share it. And the story continues with you …

If you want to learn more about the beginnings of MeroMero, take a few minutes to read the article Who are the people behind MeroMero? on our blog.