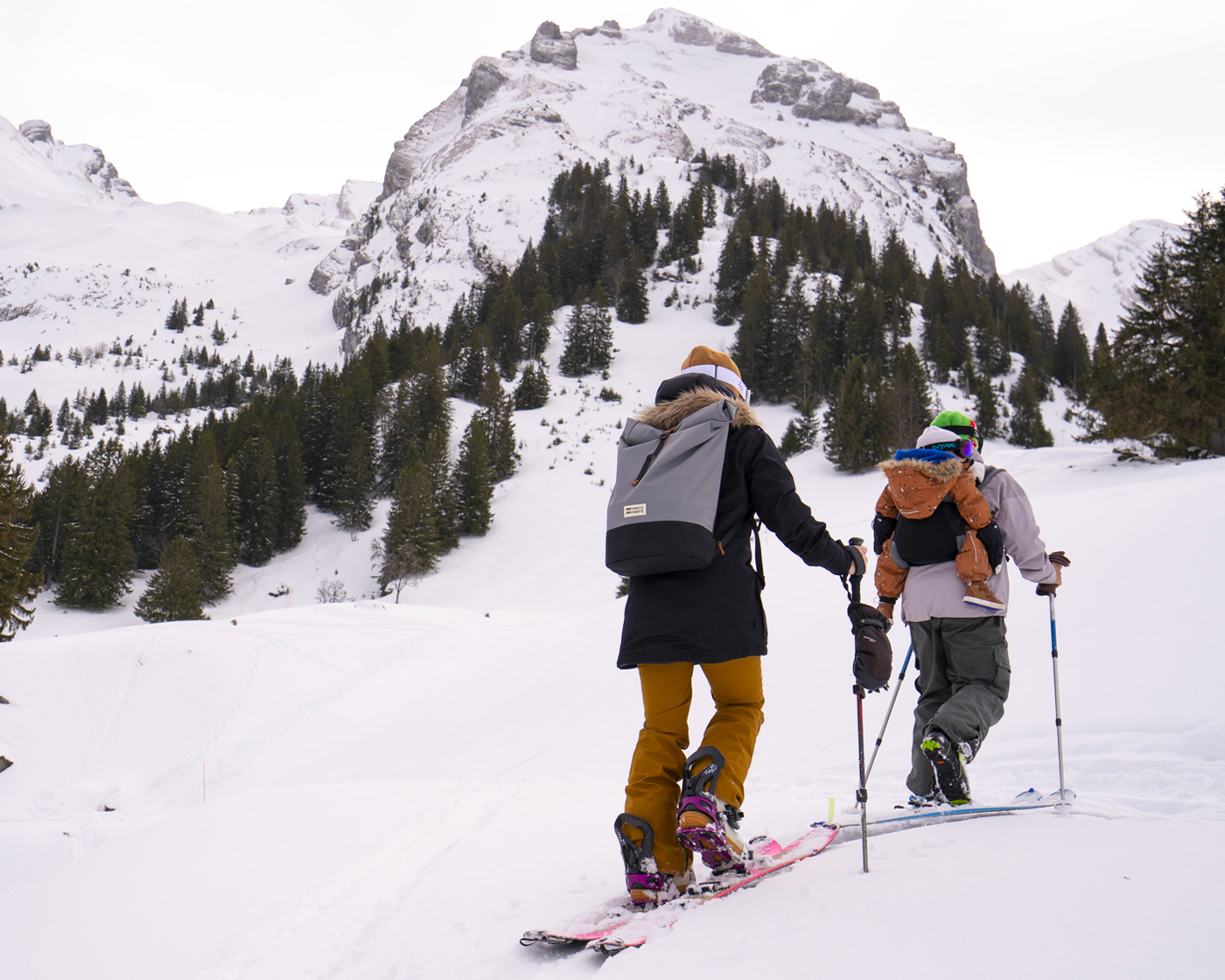 It was March 1, 2020. We were still in the "before", even though we knew very well that something weird was about to happen. In addition, Romain, the dad in the photos, is an emergency doctor at Annecy hospital and had an appointment the same afternoon to set up the COVID service.
So we took advantage of it. We went to get some fresh air at the Confins lake, above La Clusaz, with the Aravis range in the background. It was also an opportunity to test our baby carrier, still in the prototype stage. A short hike on skis and splitboard for Mel, Romain, and their son Elliot.
Who says life stop wis the first a child?