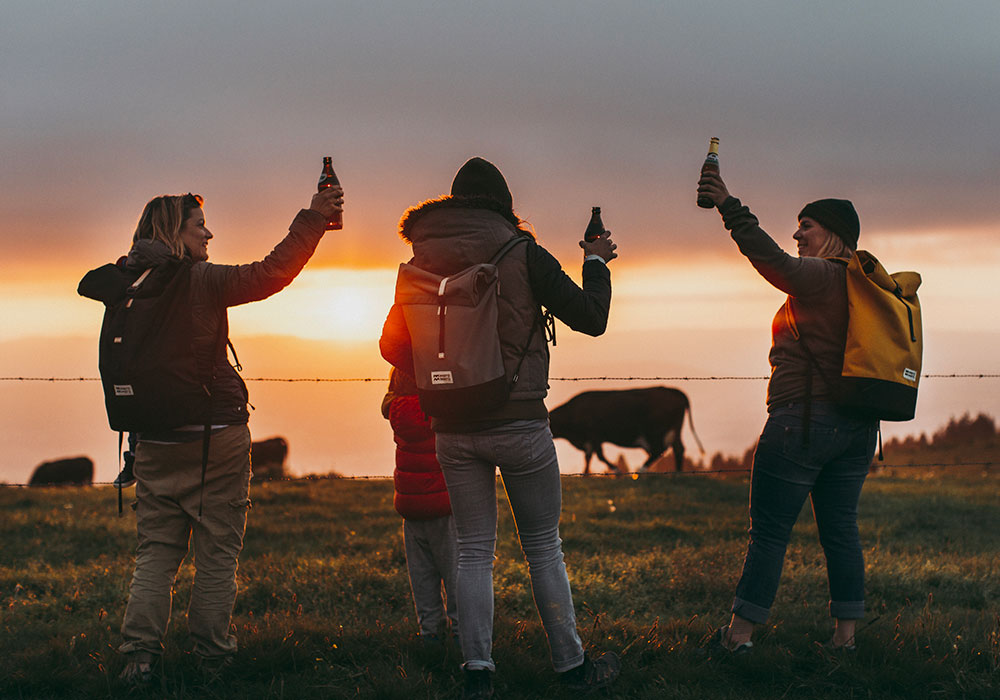 At MeroMero, we always try to combine business with pleasure. So when we realized we needed pictures of the baby carrier, we quickly improvised a photoshoot with Anaïs, photographer et MeroMero ambassador.
And as we don't like to pretend, we organized a real "sunset" at the top of the Semnoz, with some friends and our kids.
"Hi Susi, it's a shame that you live so far away, we're having a bivouac eve' at the Semnoz tonight, to take some beautiful pictures.
– Great! Can I come?
– … but, you are 4 hours away!
– So what? If I leave now, I can be there for 7 p.m."
So we ended up with Anaïs, Léa and their dog Gora, Capucine, Aurore and her son, me and my two boys, at the top of the Semnoz… to watch one of the most beautiful sunsets in the region (at least). With a 360° view: the Bauges and the Bourget lake on one side, the Tournette, the Annecy lake and the Mont Blanc on the other one.
At 6:54 p.m., an old red VolksWagen van arrives. It was Susi and her two children. Right on time for the apero, the sunset and the photos.