That's right… what does eco-design mean? Eco-responsible, sustainable, organic, green, vegan, recycled, recyclable products … It's a real headache. In the USA, to tell you, we don't even have the right to use the term "eco-friendly" anymore because that simply doesn't mean anything!
Is an organic cotton bag more eco-responsible than a nylon one? We would tend to think yes, because we retain the words "cotton" (natural) and "organic" (without chemicals)… But when we dig and take stock of the product, it is not so obvious !
We will do our best not to lose you as we try to explain how we define eco-design.
The most "eco-responsible" product is the one that we will not produce!
Obviously …
But if you really need a backpack, and you've decided to buy a new one (because you can also find it second-hand), someone's going to have to make it (you, your granny or a "manufacturer"). And this is where it is necessary to understand that all the stages of design, even of "life", of a manufactured product have a direct or indirect impact on the environment, therefore on people and nature. To produce is to use resources, therefore it is to "pollute".
It is up to you, the consumer, AND to us, the manufacturer, to reduce as much as possible the resources we all use. Eco-design, in our view, is designing a product in such a way as to minimize its negative impact on the planet.
We need to optimize each stage of the product life cycle.
And there, no need to leave a master's degree in sustainable development or a school of "sustainable design" to do eco-design. All you need is common sense! It is simply necessary you understand the impact each stage of the life cycle you want to launch will have on the environment. Once you have that in mind, the rest is a question of finding the right balance and compromise.
Remember that for a company to exist, grow, hire, create value, share value… it needs to generate revenues and profit margins! So if we succeed in making the most eco-responsible bag on the market but can't sell it because it is overpriced, well… We will have done it all for nothing! (and we know something about that!).
We will try to explain to you, step by step, and be completely transparent, on how we are trying to do our best, by using a lot of common sense, to design the most eco-responsible and environmentally-friendly bag possible.
Here are the stages in the life cycle of a MeroMero backpack: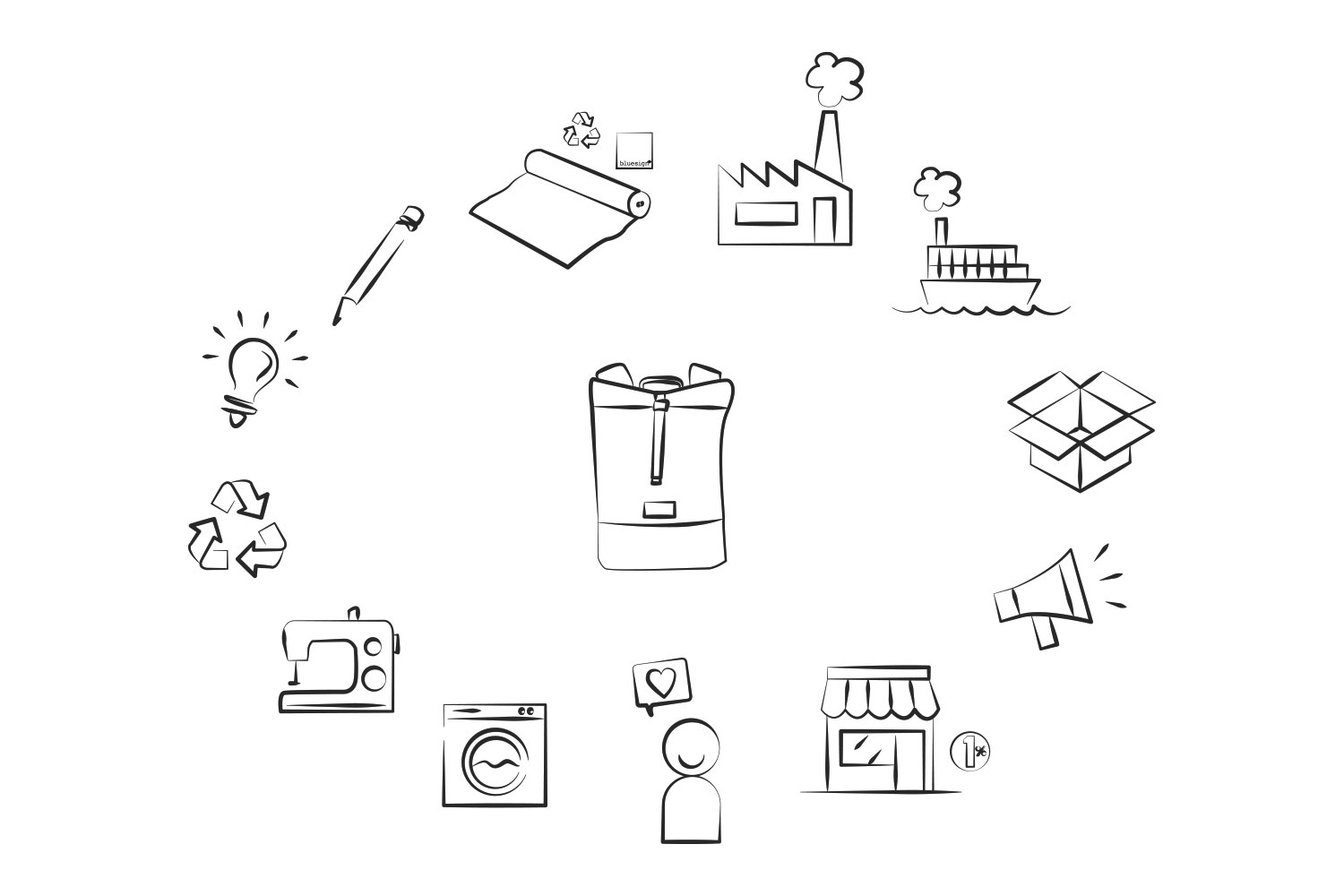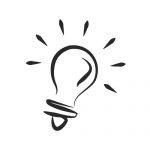 We always ask ourselves whether or not it's actually useful to create and produce the object we would like to make. Do we really need it? Is it worth using resources, polluting (even just a litte) for a product no one really needs and that does not serve any real purpose? Obviously not. So before we start designing a MeroMero product, we always ask our community, our customers, you, what you need. This can be accomplished through an online questionnaire, a workshop in Annecy, or even votes on Facebook or Instagram. This is, for us, the starting point of the eco-design process.
For example, the Mini-Squamish was not included in the range. But when we asked you how we could improve the Squamish, you asked us "a smaller version that we could mount on a bike". So we listened to you, we developed it and we even won the French Outdoor Award 2020 (Peer Award) at the 2020 ISPO Munich trade show as well as the Favorite by OSV award at the most recent Vélo Vert Bike Festival.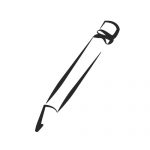 Then, we conceptualize the idea, to address the specific need or needs identified. And from the first sketches of what will become a product, we must keep in mind its entire life cycle and try to find the best solutions to limit its footprint throughout its "existence".
This is a truly stimulating phase of the product design process. That moment when the idea in your head takes shape on a piece of paper, and then on screen. That moment when you have to think about style, materials, manufacturing, different uses (even those other than intended), maintenance, how it will be shipped and eventually recycled… while also taking limitations such as price, profit margins, time, and the environmental impact. It is very important to include yourself in the design process of the product you plan to purchase. This is why we frequently organize collaborative workshops to listen to your needs and your ideas to be able to create the products of tomorrow together.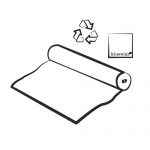 This is a complex subject, because each material should be analyzed as it is for the finished product. And everything must be taken into account: the origin of the raw materials and their conditions of extraction, the weaving, the dyeing, the transport, and each time, ask the question of the impact on humans and the environment: quality of materials and their transformation, use of chemicals, water consumption and waste treatment, energy used, conditions of work, transport to the production site …
Do we master the whole chain? Certainly not, at least not at our level. So we demand certifications and respect for standards (OekoTex, Bluesign, GOTS, REACH …), we work with renowned suppliers, we test their products, we go to see them, we visit their factories … only makes sense if you work with suppliers close to the place of manufacture. The fabrics come from Korea or Taiwan. Vietnam metal buckles (1 hour from the factory). The vegetable tanned leather also comes from the Vietnamese factory (2 hours from the factory). YKK zips come from the factory in Vietnam. And the other components (wires, magnets, velcro …) come primarily from Vietnam, or China if necessary.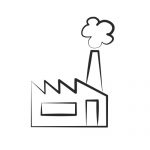 The place of manufacture speaks to everyone. But it is often necessary to dig deeper into the subject and not stop at the simple "made in…". A product can be made in Europe under deplorable conditions, or in Asia in ultra-modern factories. It all depends on the product you want to make. A T-shirt or a simple product can be made in France or Portugal, shoes or leather goods in Italy. However, for technical products such as backpacks, which require technical materials and skilled labor, Vietnam is often the place to be. In addition, after first trying France and Slovakia (and almost bankrupting the company), MeroMero bags and accessories are now manufactured in Vietnam, north of Ho Chi Minh City, with a Japanese partner who specializes in technical products (paragliding harnesses and wings, climbing harnesses, backpacks…).
We have worked with them since 2018 (on an almost daily basis) and travel there once a year. Yes, labor is cheaper than in France, but is simply not comparable. And rest assured, no children work there, only highly-trained and qualified staff (oh yeah, and most of all they're really nice, too). In addition, working with the same suppliers over the course of several years allows us to manage the entire manufacturing process: prototyping, materials, cutting, assembly, finalization, delivery … And to be completely transparent, we will even explain in detail why and how we manage to manufacture responsibly, even on the other side of the world.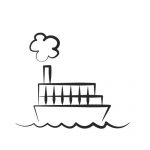 Manufacturing in Asia means shipping the goods to Europe. And here too, the topic is both complex and fascinating. This step requires a thorough analysis. Traveling 2000 km by truck (to go from Annecy,> France to the south of Portugal or even further away like Romania for example) emits as much greenhouse gases as 15000 km in a cargo ship (we need to dig further into this observation) coming from Asia. For the time being, we had to make compromises and choose the "less worst" to deliver the goods to our home offices.
The factory we work with is located north of Ho Chi Minh City, in southern half of Vietnam, very close to the seaport. Our products spend more than one month at sea on a cargo ship (we try to ship through companies that use more modern, much less polluting cargo ships, but the shipping industry overall still lacks transparency). Once the shipment arrives in Fos-sur-Mer in the south of France and clears customs, the container travels by barge or train to Lyon. The last km are made by truck to Annecy, where the products are stored. An interesting option would be rail freight, but the track is only open from China. It would therefore not be at all "ecological" to go up all Vietnam and part of China over several thousand km by truck to take a train to northern Germany, then to go down all by truck to Annecy. This is a very good example which shows that everything must be taken into account and in its entirety.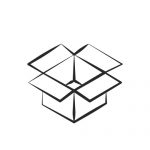 We decided to work with a local logistics center located on the outskirts of Annecy just a few short kilometers from our headquarters. BJ Logistics has been in the Greater Annecy Area since 2013 and employs nearly 30 people (a little more during rush periods). In addition to being extremely reliable and attentive to our needs, they constantly reevaluate their processes to determine how to reduce their impact on the environment. Recently, they established a genuine CSR (Corporate and Environmental Responsibility) policy. With agreement from the customer, they reuse boxes as much as possible and reduce the use of plastic wrapping and traditional tape in favor of kraft tape. One way they reduce their CO2 emissions is by choosing the right shipping partners. Other efforts include ""responsible" purchasing and energy consumption, waste reduction, mobility, going paperless, process innovation, etc.
We are currently testing reusable packaging solutions for sending online orders. But for that we also need your cooperation, and it's super simple: just fold the envelope and drop it in any La Poste mailbox. We explain it here in detail.
We are also working on reducing the amount of plastic used to protect products. But they are key to protecting our products and preventing mold from forming during shipping. One solution could be to use only one bag per box and not per product. But this raises the issue of having to repack products at our warehouse to deliver your order to your home. To be continued…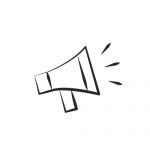 Here, too, it is possible to act responsibly. The topic is vast as the tools numerous. We try to take a common sense approach every time we look at our impact on the environment. We limit and have more or less stopped using printed tools (catalogs, stickers, flyers, etc.). And when we really need to print something, we use recycled paper and vegetable ink (for business cards, product labels, etc.). We also reuse everything we can, such as logos from the boxes that we cut to turn them into POS tools (Point of Sale Advertising = flyers, posters, etc.) for events or stores. All trade show booth furniture is made from recycled pallet wood and the decor is vintage or borrowed. We limit newsletters and encourage our subscribers to delete them from their server once read. We work primarily with French suppliers and collaborators (website host, webmaster, photographers, etc.). We also limit traveling to events and to shops (we take the train or we purchase carbon credits if we have to travel by plane). Even our ambassadors share our values ​… And there is still a lot of room to improve!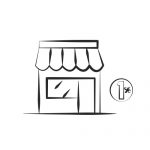 This step is crucial because selling our products, aka the money you spend, allows us to generate enough revenues to finance creation and innovation, create jobs, and invest in the future. our goal is not to generate astronomic revenues in the hopes of a future IPO (otherwise, we would have done something else!!!), but to allow us to create products that you will actually use, to manufacture goods in as responsibly as possible, to show future generations that value can be created and shared, that it is possible, even essential, to consume and therefore to do "business" while respecting our environment. Some choose to sell directly, to limit intermediaries such as resellers and / or distributors. But this model, which initially makes it possible to offer a more attractive selling price, has its limits in terms of development. Or you have to have a solid team behind, which is not our case … We therefore decided to make compromises (as often in eco-design) to find a balance between our values ​​and the need to develop. We are lucky enough to have established long-term relationships with agents, distributors (for export to other countries), and dealers who share the same values than us, respect prices and customers. And above all, we are lucky to find resellers who take risks by selecting small "different" brands. So we too play the game and we are often led to decline opportunities that do not correspond to our values.
And in addition,we also donate 1% of our annual revenues to non-profits that work to protect the environment the 1% FOR THE PLANET network. We will always make this donation, even during years when we lose money!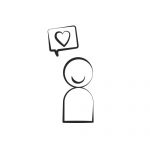 Only by looking at the overall footprint does one realize to what extent the use of a product has a considerable impact on the environment However, the concern is that in selling their products, some brands think that their role and their responsibility ends at the point of sale. However, it is important to view the process as the baton passing from one organization to another, or even as a reciprocal commitment between brands who design and manufacture, and the customers who buy and use. Yes, customers have their role to play in the way they use the product, but we cannot prevent them from washing a T-shirt because it smells bad, from ironing it because the fabric wrinkles, not using it because it isn't practical or it's poorly cut, or from throwing it away because it's ripped, full of holes, broken, or damaged in some unusable way…
This is why before ever launching a product onto the market and consuming resources (even in limited quantities) we need to plan for not only how a product is used, but also for care and maintenance, repair, and the end of its life cycle (which we will review later) This is actually one of the most exciting aspects of product design: imagining it in the hands and in the life of its future owner. For our bags and packs, we try to plan for all possible intended and even unintended uses by a parent, photographer, a backpacker, someone who rides a bike, another who travels to the end of the world … those who take care of their stuff and others who will just toss the bag on the ground or grab it by the strap that was not "suppose to be used" that way. This is also why our products are all modular and scalable. We planned for our changing mat to be reused as a computer bag, that the insulated pocket could also turn into a camera lens case, and that our stroller attachments be used as key chains… and so on. This is also why we ask for your feedback, inquire about your lifestyle, listen to your comments, and organize workshops to co-create with you the products that you really need. And above all, we try to create products that can be used for a really long time, not only because have we designed them to last for years, but also because you will take great care of them!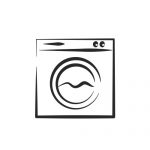 Cleaning and maintenance for a bag makes much less of an impact than for a garment, but the cleaning any type of textile product still pollutes: laundry detergent, wastewater, microfibers, drying, ironing. Here, too, we can plan for how the bag will be cared for, and find solutions to design a product that is easy to maintain. This is why, after making our waxed cotton bags (coated), while stylish and good looking, but easy to dirty and not very UV resistant, we now use waterproof and water-resistant recycled nylon (Bluesign certified), which is easier to clean and needs to be cleaned much less often. The inside of the insulated pouch can be removed and simply rinsed, and all the other components that need to be washed regularly (accessories) are either made with cotton or Tencel® (which do not release harmful microfibers). Like the changing mat, which has a waterproof and removable pad (made with Tencel®) to avoid having to put it in the washing machine after each use.
Our role is also to advise customers on how to care for their bags and accessories. And we have already made a lot of improvements, like with our leather badges that bled on the coated cotton, or the ink on the cotton badges that almost disappeared if you scrubbed a little hard when cleaning. So please feel free to provide us with feedback on how you care for your products. This way, we can make improvements from one version of each bag to the next. As usual, we need your input!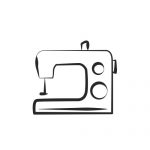 Even if though we do our best to make quality products, sometimes a seam comes loose or a loop breaks. It's one of our greatest fears, but it does happen, even to the best of us. Beyond any "defects" that may show up, no one is immune to an accident or tearing their canvas bag after catching it on something sharp. So given all this, and to make sure that our bags last as long as possible we decided to work with the repair center GreenWolf, who specializes in repairing outdoor soft goods (clothing, bags, etc.).The work with such top brands as Patagonia, Norrona, and Picture. Even if though we ultimately have few repairs or returns, we entrusted with managing all customer and after-sales service. So if your bag has a defect within 2 years (the minimum warranty required by law that we try to extend to 5 or 10 years) or if it simply needs to be repaired, don't wait another minute to contact us (or your local dealer). We will make sure that the repair center (located at the foot of Mt. Blanc) takes good care of your product to ensure that it looks like new! Once repaired, sewn up, patched up, cleaned up, and pampered, your bag will be either sent back to you, or sold second hand on our website, at a bargain price. More or less "reconditioned", but with a few small scars, like marks of that tell the story of where they've been.
It is up to us, the brands, to offer this kind of service. But it is also up to you, the customer, to automatically think of repairing your product before throwing it away or recycling it.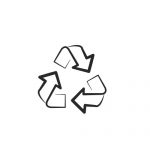 Once your bag reaches the very end and can no longer be repaired, the next step is to recycle it (never throw it away in the garbage!) . Once again, we take the final stage a product's life cycle into consideration during the design process, as if to close the loop… It is important for us to understand how the entire fiber recycling process works. For example, today we are still unable recycle nylon-polyester blends, or, for example, nylon bonded to a waterproof-breathable membrane. To recycle both they need to be separated, but since it is either too complicated or next to impossible, products with this composition end up in the incinerator! This is why we made the conscious decision to use nylon (almost) as the main material for our bags, and for all reinforcements and linings. First, it is an abrasion-resistant very durable fiber, and second but no less important is that nylon is recycled and recyclable. The rest (straps and buckles) are easy to cut off our bags. We chose to use buckles made with aluminum, a tough, very light alloy that can be recycled again and again (and again…). Next, we would like for the little bit of plastic that we use to be recycled and recyclable as well.
Speaking of closing the loop, at some point we would also like to be able to retrieve MeroMero bags when they reach the very end in order to manage recycling ourselves and ensure that none of our products (even all those that are no longer usable) end up thrown away!
An eco-designed product, as you can see, requires an overall "cradle to grave" approach. Beyond the product or service itself, you need to take a holistic view of the problem and corresponding solutions. The environmental, social, and societal stakes should be key issues to focus on for every company and for the citizens of our planet. This is why we are so interested in B-Corp certification.
B-Corp is a global movement that aims to distinguish companies that succeed in "reconciling business" and the collective interest. In the words of B-Corp: "certified companies would like to make a positive contribution to society and don't seek to be the best IN the world, but the best FOR the world "…
The certification process is long and tedious; and unfortunately not suitable for small companies. But the audit and self-diagnostic work will allow us to get to know ourselves better and identify those areas where we will to focus our energy to improve. One thing is for sure, nothing beats common sense and transparency!