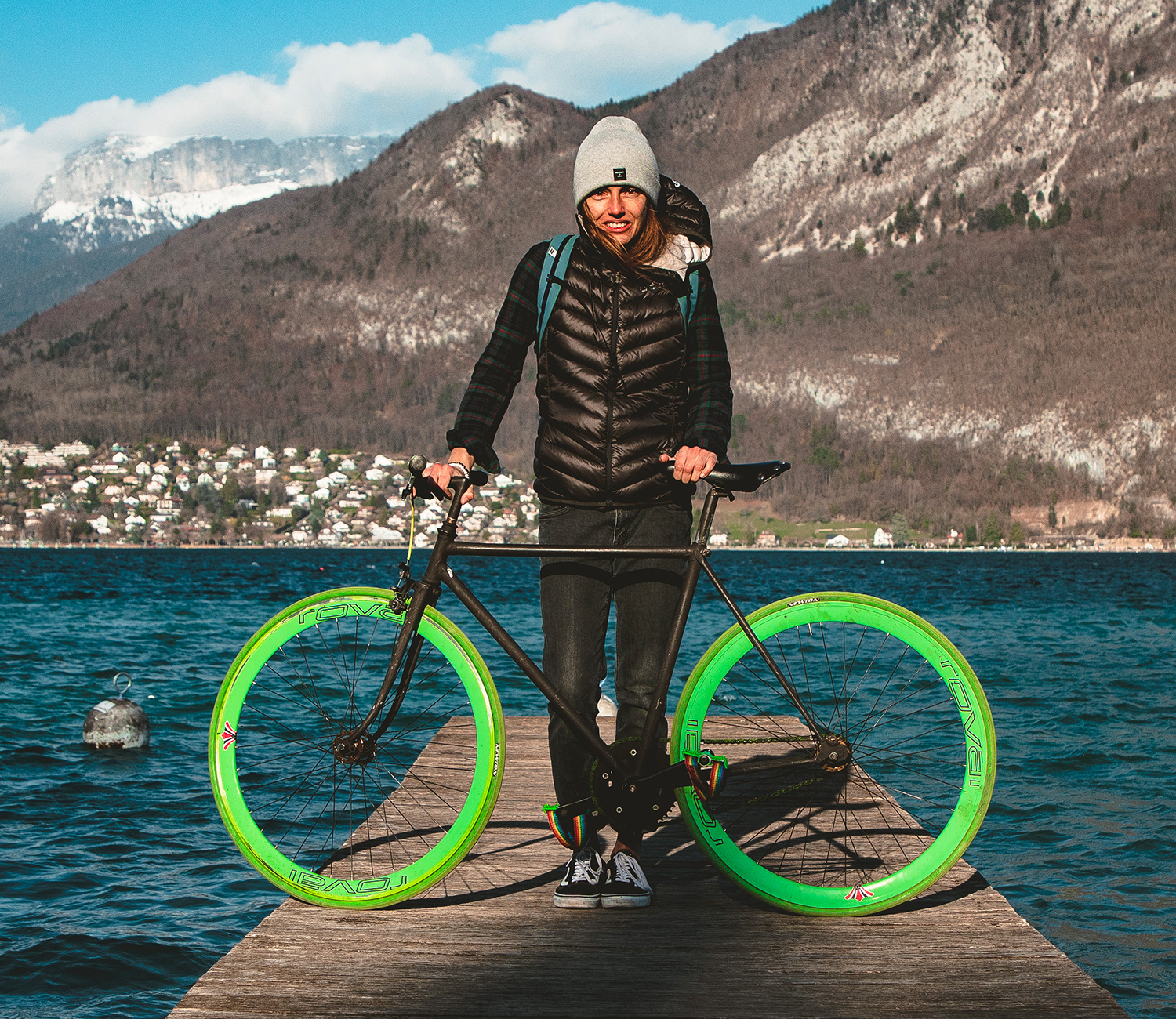 We had planned a rather "summer vibes" shoot for our new colour "Silver Pine"… and we got a bit carried away with the temperatures. It was very nice but also very cold! "April, we'll still be there" yes, yes, we know.
So we kept the down jacket and the hat on, and above all took advantage of the beautiful emerald colour (or Silver Pine?! 🤔) that the lake offers us when it's nice, cold and windy.
The images are by Steven Rochat, an ultra-talented photographer from Chambéry. Thanks Capucine for your availability and your smile (despite the cold). And thanks Béa for your great fixie 😘.