When we started this project in 2015, we had absolutely no desire or intention to manufacture in Asia. For us, it wasn't even an option on the table. We thought that we could still find bag manufacturers in France, or at least in Europe. And we did! We had succeeded in convincing one of the very last factories in France that manufactures "technical products". In addition, the factory was located right near our offices. A good sign! So we started working with this manufacturer in Annecy(MKM, who also owns and manufactures Cilao) that we developed our first bag (three series of prototypes) and launched our first series of "Made in Europe" products. A momentous occasion. This was in 2016. We purchased all the materials in France, Italy, Belgium, and Portugal. Everything was cut in Annecy, but assembled in Slovakia (in MKM's other workshop) since we could afford the cost of labor in France (our first big disappointment).
We're not saying that we can't manufacture in France , but since labor costs are very high, either we decide to make simple products that require little assembly time (T-shirts, jeans, shoes, underwear, etc.), or we sell our current products at a much higher price to cover the high production and materials costs (just like for luxury products). But who wants to buy a MeroMero backpack for €400? We don't even want to pay that much! So after having almost bankrupted the company (not enough profit margin, too high a selling price, a brand and product positioning perhaps just a bit too ground breaking …), we made the difficult decision to manufacture our products in Vietnam . This faraway country where my aunt was born (a sign?) is also home to several factories and suppliers that specialize in technical outdoor products. If you want to learn more about our decision,read the we wrote on our blog, "Made in… Vietnam".
We have been working for past two years with a Japanese partner based in Vietnam,in a brand new factory run by a Korean. Not easy to follow, we know. Stick with us. In spite of the distance, the time difference, and the mix of languages ​​and cultures, it is a real pleasure to work with them. They provide us with their know-how and very friendly demeanor, and in exchange we push them apply a more environmentally and socially-responsible approach to production. Located in Ho Chi Minh City for more than 20 years, in two rather outdated workshops, they just built a brand new factory a bit further north, in the province of Tay Ninh, 1 hour 30 minutes from Saigon (the other name for Ho Chi Minh City). We travel there once a year (except in 2020 due to Covid) to spend some time with them, develop new products, launch or check on production, meet with suppliers, and eat local specialties. It is really important for us to maintain a solid and long-lasting relationship with our partners. We are also in almost daily contact to develop new products or manage production. Specializing in technical stitching, they manufacture paragliding sails and harnesses, climbing harnesses, camping furniture and backpacks for the biggest outdoor brands.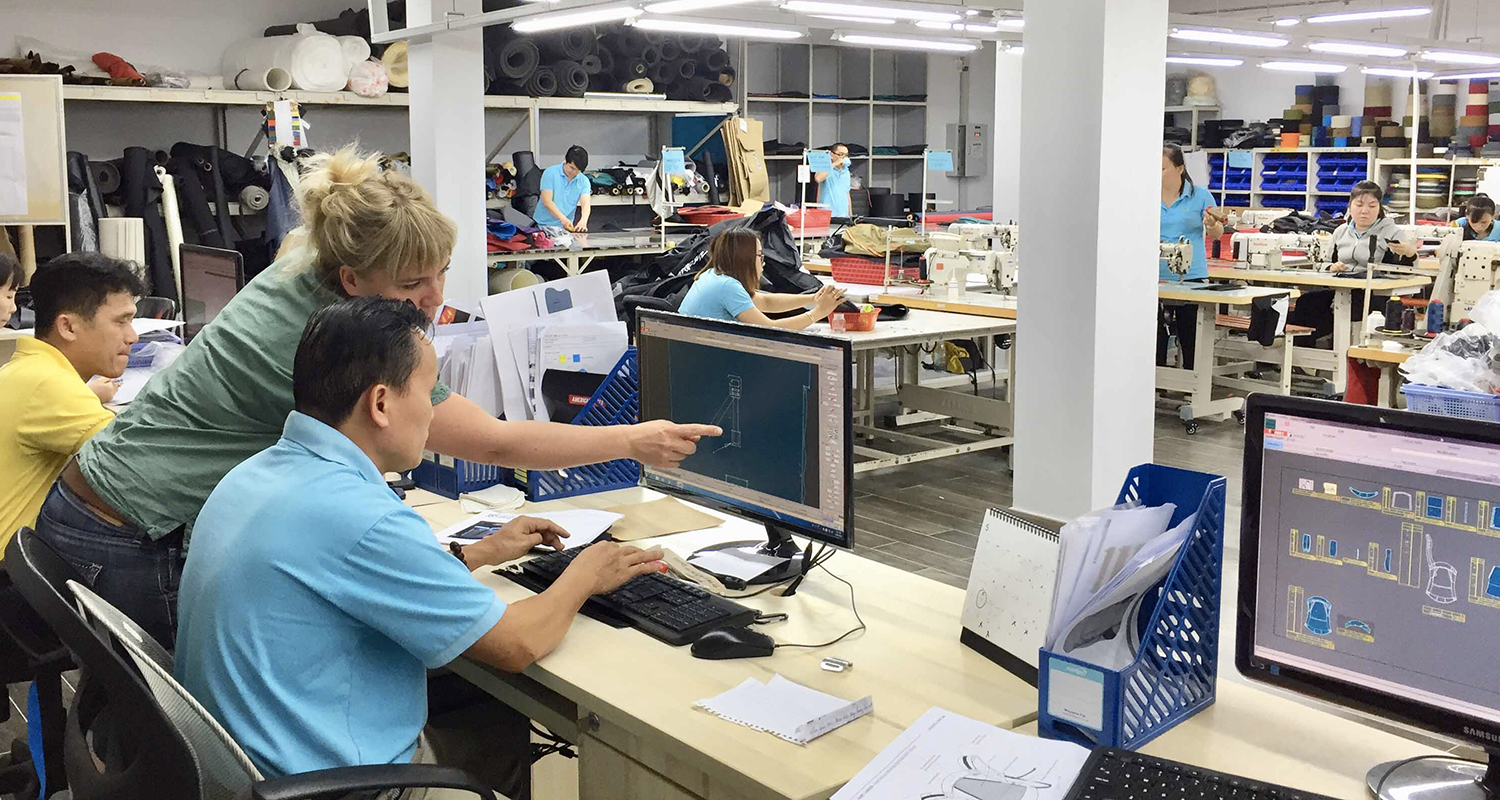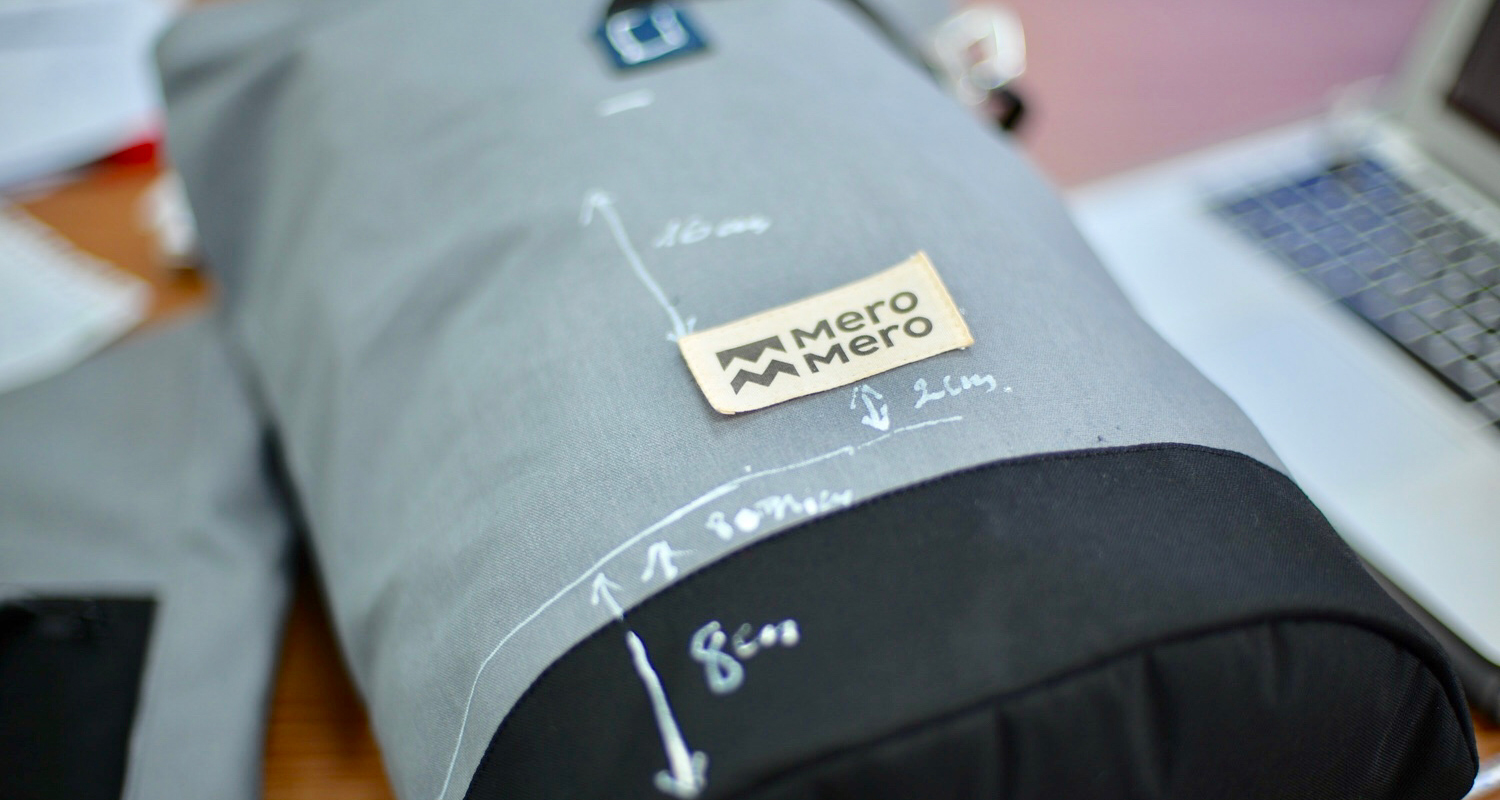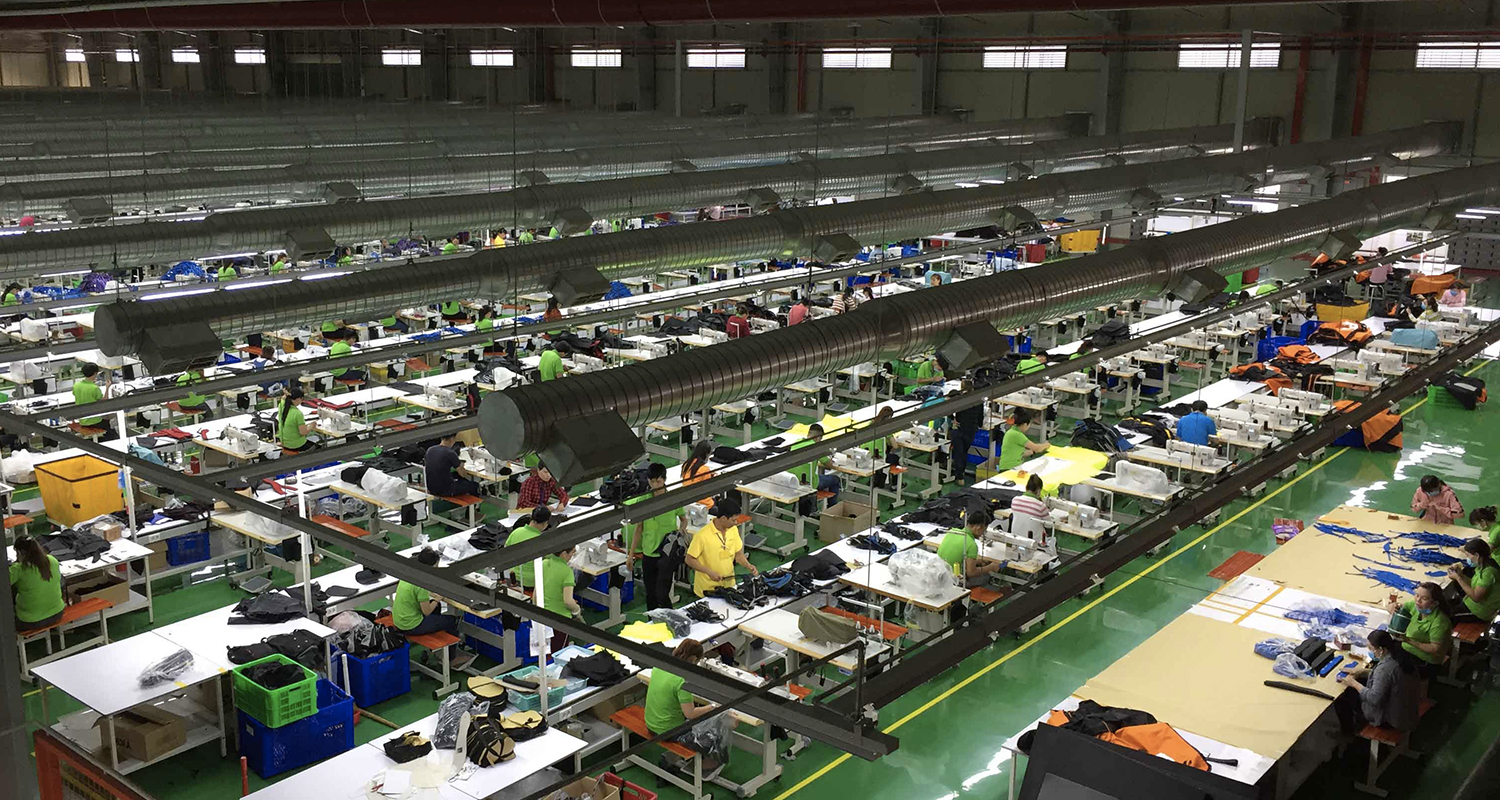 When we went there the first time, we expected the worst. With everything we hear about working conditions in Asia… But that was precisely the purpose of the visit: to see for ourselves and see if the production conditions seemed suitable to us. And we were not disappointed! Already, we were received like princesses (yes, I left the first time with Aurore from PRISM backpacks who was already working with them). We then had the honor of being invited to the "groundbreaking ceremony" which celebrated the first day of construction of the new factory. Their old workshops were indeed quite dilapidated and it was stiflingly hot (it was the start of the monsoon). But the atmosphere was really nice, even "relaxed". On the other hand, in times of traffic (often imposed by customers and "peak seasons") employees work quite a few hours. On average 8 hours a day from Monday to Saturday with a one hour lunch break (paid and served by the employer) with a nap in hammocks also made available to employees. They have short breaks of 5 minutes every hour (to chat, stretch their legs, go to the toilet or look at their cellphones). They can work extra hours from 17 p.m. to 20 p.m. in case of busy periods or to finish a production on time.
Even though we didn't seen any children (and we looked everywhere ;-), most workers are relatively young, around 25/30 years old. This is not surprising once you understand that the median age in Vietnam is 27 for men and 29 for women (compared to over 40 in France). Another pleasant surprise, during our last visit in 2019, the minimum age was 21 even the country allows people to work starting at the age of 18. FYI, in Vietnam, the school enrollment rate for children is around 90%.
Our manufacturer is now set up in its brand new, ultra modern, really nice factory : lighting, ventilation, workspace, canteen, hammocks for naps… There is a "guest house" to welcome customers (us) or to accommodate managers who often live in Ho Chi Minh. Small detail that stuck with us: the workers were pointing with fingerprint readers!
We can't afford to pay for independent audits, but by visiting the factory on a regular basis, we can assure you that MeroMero bags are manufactured in more than "fair" conditions. There is obviously room for improvement, and our partners are not perfect, but they really want to work with their customers to change for the better and towards using more eco-responsible solutions while while treating their employees fair and with the respect they deserve. For the time being, they are ISO 9001 certified (quality)and would also like to receive ISO 14001 (environment) certification.Our factory plans to become Bluesign certified withinfive years. A worthy challenge
when you see where they are starting from.