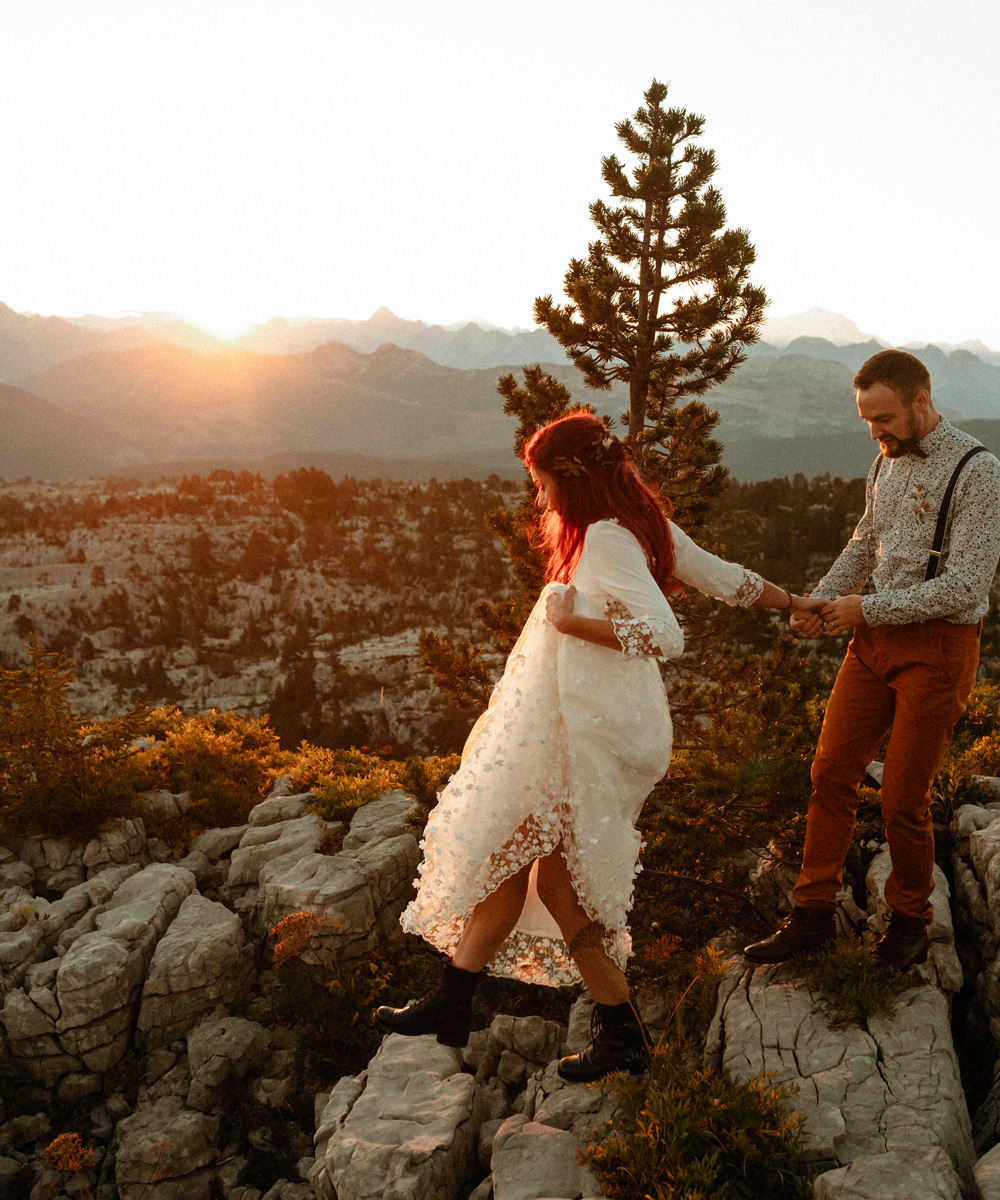 "Hi Hélène, it's Mélodie from Salome Photos. I have an elopement photo shoot planned at the top of the Parmelan. Can you lend me a bag?"
"Uhhh, yeah, of course!" (An elo-what?!?)
That's how a Mini-Squamish backpack ended up at the top of the Parmelan's limestone cliffs at sunrise and for an elopement photo shoot. This appears to be the new trend in wedding photos: proposals, vow renewals, or very (very) small weddings...
Mélodie is one of those truly gifted photographers who transform a simple hike into movie-like settingss, a simple "couples" photo shoot into a romantic getaway (the meaning of the word "elopement") where time seems to stand still.
Thank you Mélodie for taking a Mini-Squamish backpack on this romantic adventure. And thank you Constance and Nicolas for these photos, you are both so beautiful!